School Uniform
7-11 School Uniform
Please click here to view the 'School Uniform' policy.
Sixth Form School Uniform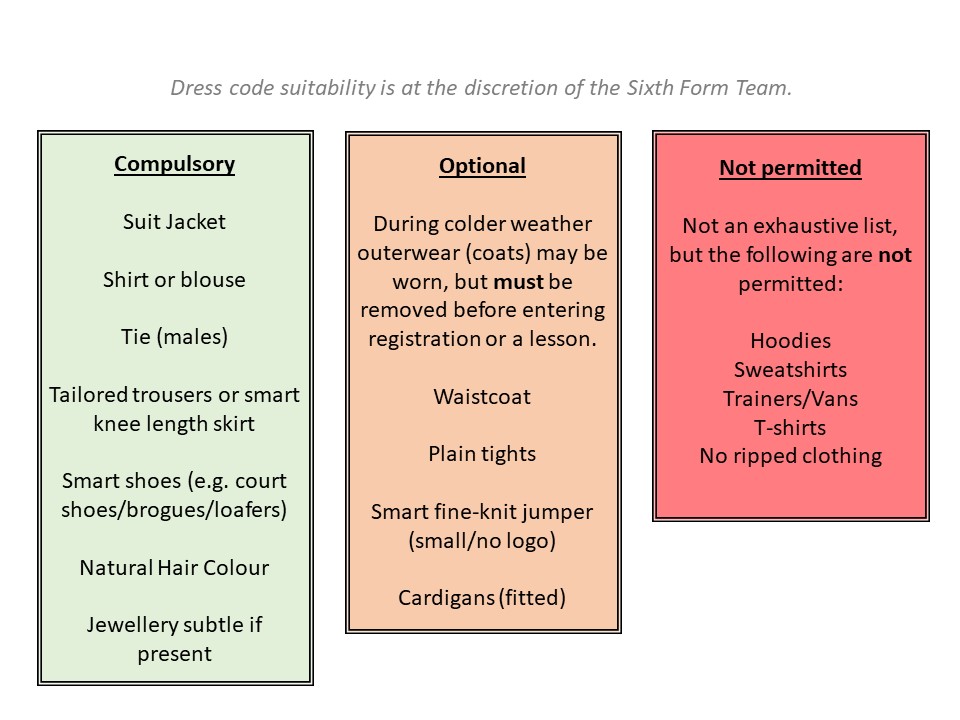 Sixth Form PE Uniform
For Sixth Form games students should come dressed as follows:
In "performance" sports (netball, rugby, football, basketball) where students will represent the school, they are asked to wear a bundle of AGS branded kit for their activity.
In "recreation" sports, students are asked to wear black shorts/ leggings/ tracksuit bottoms, a white top and appropriate footwear.
Please see the link for Sixth Form kit:
https://stc-stores.com/collections/alcester-grammar-school
Please click here to view the school's uniform policy.