Safeguarding
AGS will support all our students by:
Promoting a caring, safe, positive environment
Encouraging self-esteem and assertiveness
Effectively tackling bullying or harassment
We recognise that some students may be victims of neglect, physical, sexual or emotional abuse. If you have a concern that any child is being harmed, is at risk of harm or you receive disclosure either unintentionally or intentionally then you must contact our designated safeguarding lead: Mrs J. Turner - Assistant Principal. If she is unavailable then contact reception who will assign another trained member of staff.
Click here to view our safeguarding and child protection policy.
Mrs Turner: j.turner@alcestergs.com
School Office: office@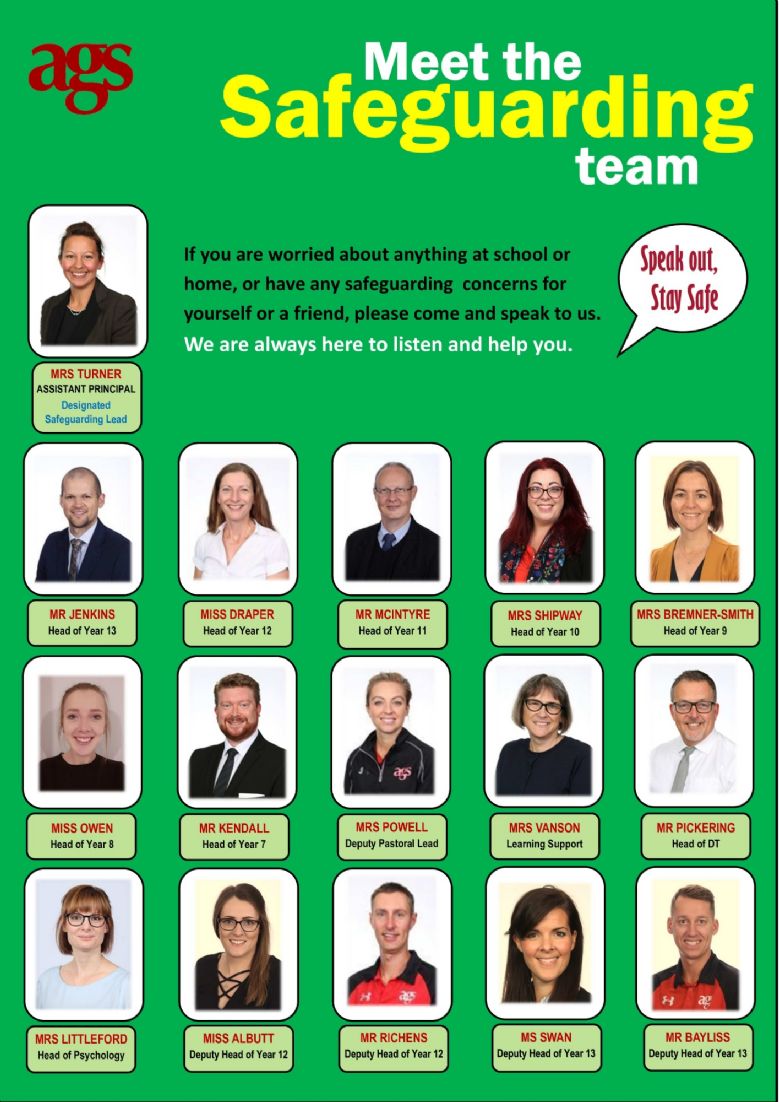 alcestergs.com