Dress Code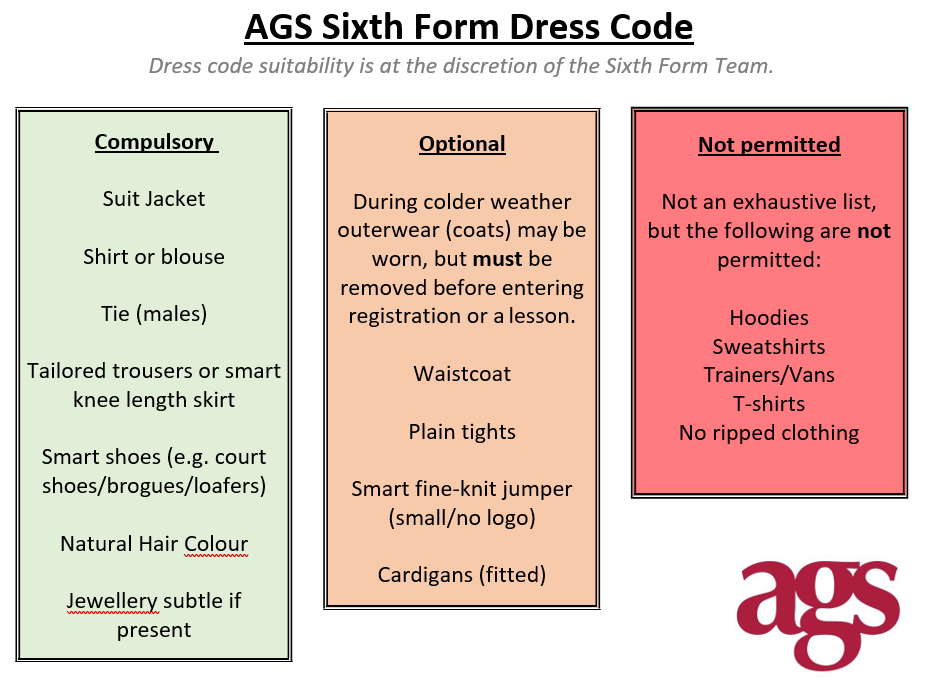 Sixth Form PE Uniform
For Sixth Form games students should come dressed as follows.
In "performance" sports (netball, rugby, football, basketball) where students will represent the school, they are asked to wear a bundle of AGS branded kit for their activity.
In "recreation" sports, students are asked to wear black shorts/ leggings/ tracksuit bottoms, a white top and appropriate footwear.
Please see the link for 6th form kit:
https://stc-stores.com/collections/alcester-grammar-school
Please click here to view the school's uniform policy.