Drama



WOYZECK: 22nd - 24th January 2024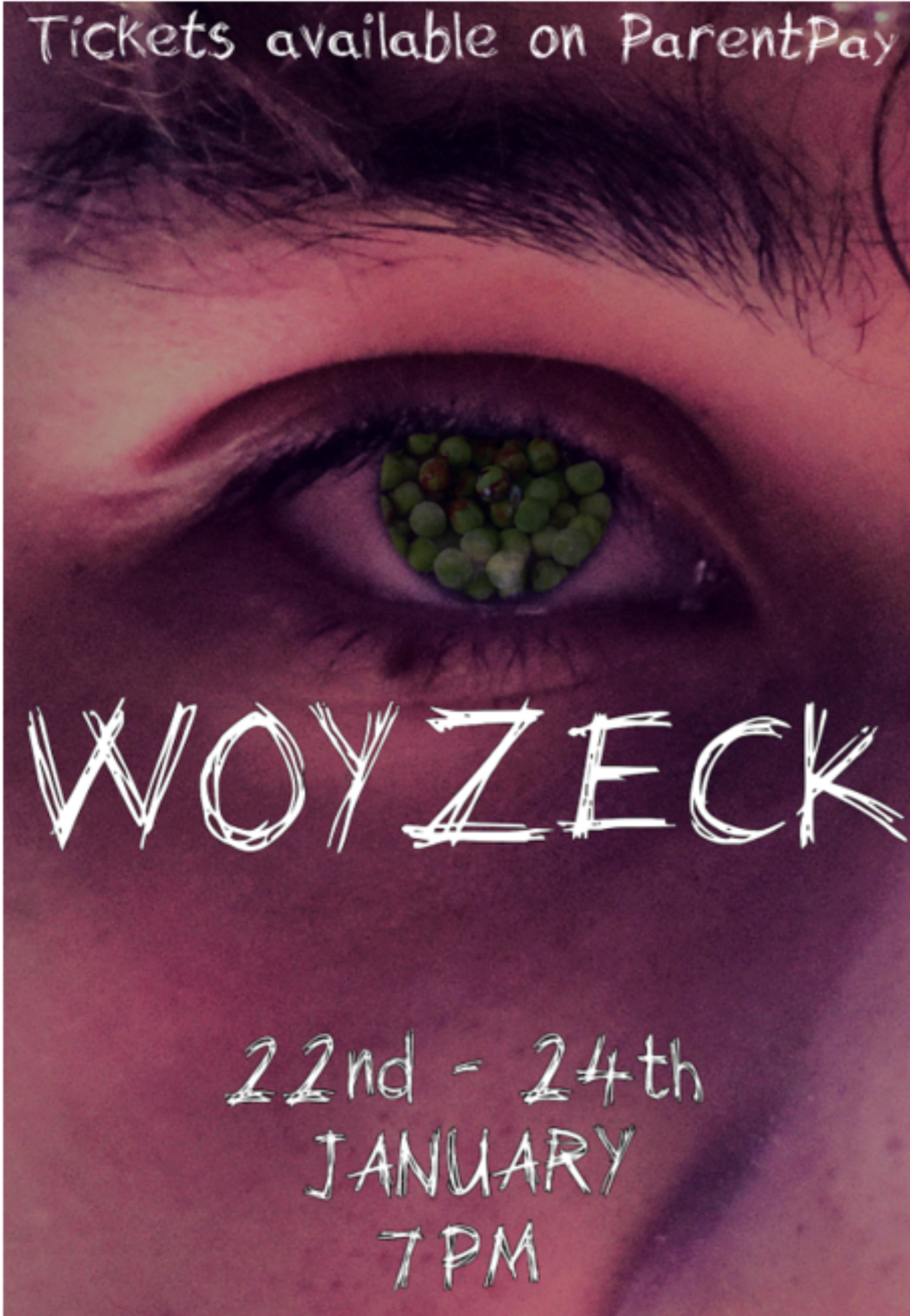 This year's school play is an innovative and exciting adaptation of Buchner's Woyzeck which explores the complex mind of a soldier after he is defeated in war. Our production examines complex themes such as PTSD and class hierarchy through Buchner's everyman tragic hero and his epic downfall. We have set our interpretation in the fall-out from a nuclear war, utilising complex theatrical tech and stylised ensemble movement.
This darkly comical and heart-wrenching tale is performed by a large cast of students who are dedicating themselves wholeheartedly to doing justice to this complex tale. With moments of cabaret, comedy and catastrophe, this play is one that is sure to leave you thinking.
Tickets will be available for purchase on ParentPay from Friday, 17 November 2023. Please be aware that due to some mature themes, we advise that any children under the age of 12 are accompanied by an adult.
Please watch our trailer here if you would like a further glimpse into Woyzeck's world.