Aim High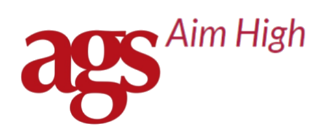 Aim High is a programme intended for those students targeting the most
demanding courses.
Oxford and Cambridge Universities, medical and veterinary courses, and some courses in architecture and the creative arts, all ask to interview their applicants, and this is only the last stage
in a process that requires developing an outstanding UCAS application - a process which needs to begin well before Year 13. If this applies to you, there are many ways to get involved in the Aim High programme.
Alcester Grammar School runs a bespoke series of events and activities for students in Year 10 and upwards, which informs them of what they need to do in order to put themselves in the best possible position to make an application to these courses, as well as to help them prepare themselves intellectually. There are also a number
of events at which parents can inform themselves of these requirements. These will:
Make students in Years 10, 11 and 12 aware of the nature, availability and requirements of HE courses offered by Oxbridge, Russell Group, Medical and Vet Schools,
Develop focus and high performance at GCSE, AS and A Level,
Explain criteria in choosing AS levels to maximise HE opportunities
Click here for a chronology of Aim High Events.
Click here for details of what is available for both internal and external students from Year 10 to 13.
Notable events and opportunities offered on the Aim High Programme include:
Targeted, subject/attainment-specific opportunities via school email.
Trips to Oxford and other leading universities from Year 11 onwards.
Mock interview provision and test preparation support for Year 13.
Personal statement support for Years 12 and 13.
Work experience and referencing assistance.
Academic societies for focused, subject area specific groups to share experience and strengthen their applications.
How do I 'join' Aim High?
The simple answer is you don't. When there are suitable opportunities for you, you will be contacted by email.
You can also seek out opportunities via the Aim High board or student societies.
Click here for a presentation which gives you the key information about what kinds of courses Aim High can prepare you for, and what you need to do if you're interested in applying for them.
For more information please contact Mr Gill: c.gill@alcestergs.com
Pre-Admissions Testing
Click here for more information.
Mock Interviews
Click here for more information.