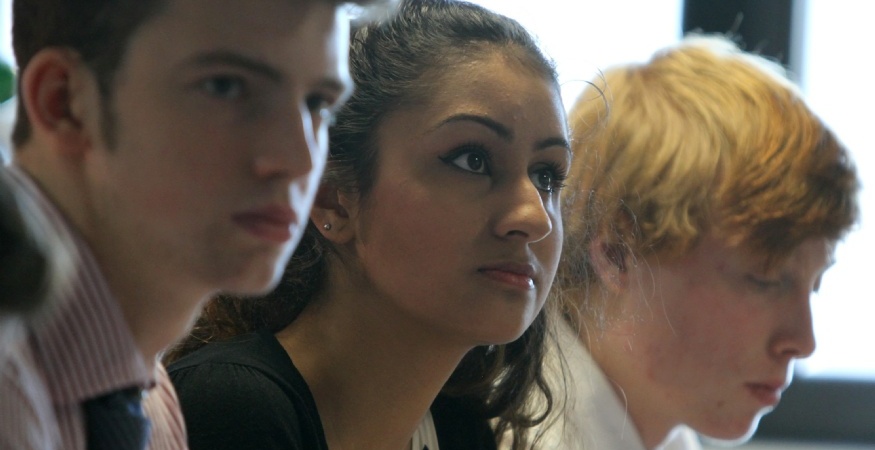 Outstanding Exam Results 2019
Published 04/09/17
Press Release: GCSE and A Level results 2019
---
GCSE Results 2019
Alcester Grammar School is celebrating yet another set of outstanding GCSE results, this time from its second expanded cohort of 120 students. 62% of all entries were graded at least 7, and 42% were graded at least 8. Once again over half the cohort (54%) achieved an average of at least a 7 or equivalent in ten GCSE subjects, and the school's "attainment 8" score is the highest ever. Early estimates of progress measures suggest that these have risen for the fourth consecutive year.
The school would like to acknowledge the hard work, resilience and commitment from the entire year group, and in particular those students who have faced considerable challenges in their personal circumstances throughout their GCSE years.
Clive Sentance, Principal, says:
"Once again, our results show that expanding our intake has given more young people the opportunity to enjoy the full breadth of the AGS curriculum and experience. These excellent GCSE results are a solid foundation for students to build on, and we are proud of all their achievements in and out of the classroom over their time at AGS so far. As always, it's a team effort and I'd like to thank the teachers, support staff and parents for the consistent support they give to maintaining a climate and ethos that enables our students to flourish.
"The majority of our GCSE students will now continue their time at AGS by moving on to our world-class sixth form, where we will also welcome many other high achievers from our superb local feeder schools."
---
A Level Results 2019
Clive Sentance, Principal, says:
"Alcester Grammar School would like to congratulate its departing class of 2019 on their many achievements over 13 years of education, and wish them all the very best as they head on to whatever they do next. Whether it's further study at university or college, a degree level apprenticeship, or an action-packed gap year, our alumni have a world of opportunity opening up as a result of all their hard work in developing their knowledge, talents and skills. Not only have they achieved some superb results, but as a group they have shown tenacity, character, resilience and kindness. It's been a team effort and everyone associated with the school - parents, staff and students - can be justifiably proud of their contribution. "
AGS is unique in the breadth of the curriculum on offer to sixth formers, with students this year achieving grades in 26 different subjects. It is still the only provider in the region that gives all students the unique flexibility to maximise their success by starting a free choice of 4 A levels in year 12.
Over 61% of entries were graded A*- B, and 87.5% were graded A*-C.
Twenty six students achieved at least three A grades - half of whom joined us from other local schools after their GCSEs.
Almost half (47%) of the internal cohort achieved grades of at least ABB, with almost a third (31%) of the overall cohort reaching a similar standard.
There are numerous other personal successes across the A level ability range and virtually all students are set for a destination of their choice.
There is no doubt that AGS has one of the country's most vibrant and successful sixth forms.
With over two thirds of this A level cohort joining from other schools after GCSEs, the school is renowned for its very broad offer of subjects, consistently outstanding teaching and its happy and stimulating environment.
Read More